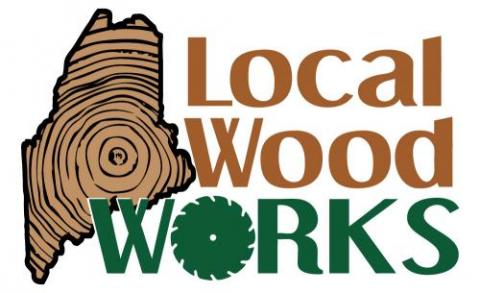 On November 14th, 120 people from across the Northeast gathered to engage, discuss, and learn about Maine's local wood economy at the state's first ever Local Wood Works Conference in Augusta.  Kennebec Land Trust's Local Wood Initiative hosted the conference, which featured success stories from businesses that thrive from Maine's forests in the logging, processing, fuel, home building, and fine wood working industries; and group discussions with business leaders, policy makers, landowners, and researchers on how best to improve and grow the local wood economy. The conference's mission fits well with SFFI's focus on engaging landowners and using social marketing to advance programs that lead to more desirable management practices.
SFFI's Mary Tyrrell spoke at an afternoon panel on "Implementing Research that Supports Sustainable Wood Supplies, Landowner Goals, and Woodlands and Wildlands." Her talk about woodland owner attitudes towards long-term ownership and harvesting was based on SFFI's research. She emphasized that while one-third of Maine woodland owners derive some income from their woods, few have sought advice on timber management from a professional forester or are familiar with conservation easements. Landowners say some form of advice would be very helpful, preferably in written form.
Given that Maine woodland owners are already quite active and highly prioritize passing their land onto future generations, there is great potential to conserve much of Maine's forestland and to expand the local wood economy through landowner engagement. For more information on the conference, including several presentations, see the Local Wood Works Conference website.