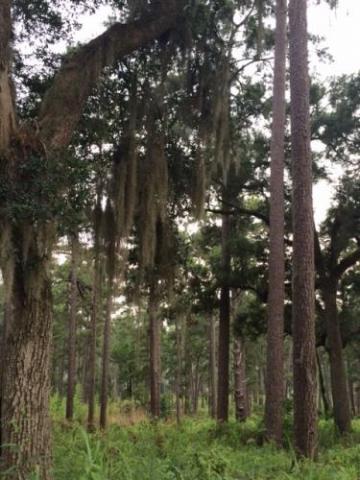 It's been a busy and exciting summer at the Sustaining Family Forests Initiative! This July, SFFI traveled south to teach folks throughout the region about Tools for Engaging Landowners Effectively, get a taste of some Southern-Style barbecue, and discuss future plans for SFFI during a team retreat in the Blue Ridge mountains.
In North Carolina, three teams with representatives from diverse natural resources organizations worked on developing distinct communication plans. All three teams want to engage landowners to enroll in stewardship plans or practices. The first North Carolina group focused on developing an outreach plan to promote increased forest stewardship and Tree Farm enrollment within the Tar River conservation area. The second focused on Longleaf Pine restoration in the Sandhills conservation area, and the final focused on FORCES (Forest Opportunities for Resource Conservation and Environmental Security) participation within Military areas of interest.
In South Carolina, facilitators Mary, Emma, and Purnima worked with three groups on projects similar to those in North Carolina. These projects included expanding membership for SC Tree Farm, getting landowners to conduct prescribed burns on their land to encourage the growth of longleaf pine, and promoting the Indian Creek Woodland Savanna Restoration Initiative – a partnership between USDA-NRCS, USDA Forest Service, Clemson Extension Service, SC DNR, National Wild Turkey Federation, and SC Forestry Commission that seeks to improve forest health, water quality, and wildlife habitat as well as reduce wildlife risk on national forest land and nearby private lands. Read about how the last group is using TELE.
After the South Carolina workshop, the team headed back to North Carolina for an SFFI Team Retreat at the scenic Blue Ridge Assembly, where we used the feedback provided to us by our three regional advisory groups to help guide the development of a strategic plan for the next three years.  After the meeting, Emma flew to the Tall Timbers Research Station in Tallahassee, Florida, to present TELE at a conference regarding "Best Practices for Communication and Delivery of Prescribed Fire Messaging." The conference involved natural resource professionals from throughout the South, and participants were enthusiastic about incorporating TELE into their landowner outreach.
This Fall, the team is taking time to develop new program materials, revise current materials, and launch a fresh website with the new National Woodland Owner Survey data. TELE workshops will resume this winter - - stay tuned!