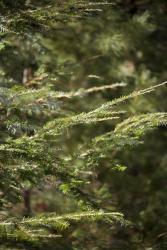 So far this year, SFFI has hosted five workshops, training 125 natural resource professionals. This summer and fall, we will be continuing our work across the country by hosting seven more workshops in the following locations:
July 12-13: Tacoma, Washington
July 21-22: Cloquet, Minnesota
July 26-27: Silverton, Oregon
September 12-13: Brooksville, Florida
September 15-16: Lufkin, Texas
September 20-21: Okmulgee State Park, Georgia
October 11-12: Lamar, Pennsylvania
Several of these workshops will be the second TELE workshop hosted in a state, deepening our impact in these regions. These workshops would not be possible without the generous support of the U.S. Forest Service and the Edmund F. and Virginia B. Ball Foundation. If you have any questions about our workshops, please contact Emma Kravet at emma.kravet@yale.edu.